A large modular Beaubourg shelving unit comprised of six uprights and approximately 23 shelves. This piece was designed by Michel Cadestin & Georges Laurent. The model was supplied to the library of the George Pompidou (Beaubourg)centre in Paris, circa 1976.
(The Beaubourg shelving can be configured as required, one, two or three individual units)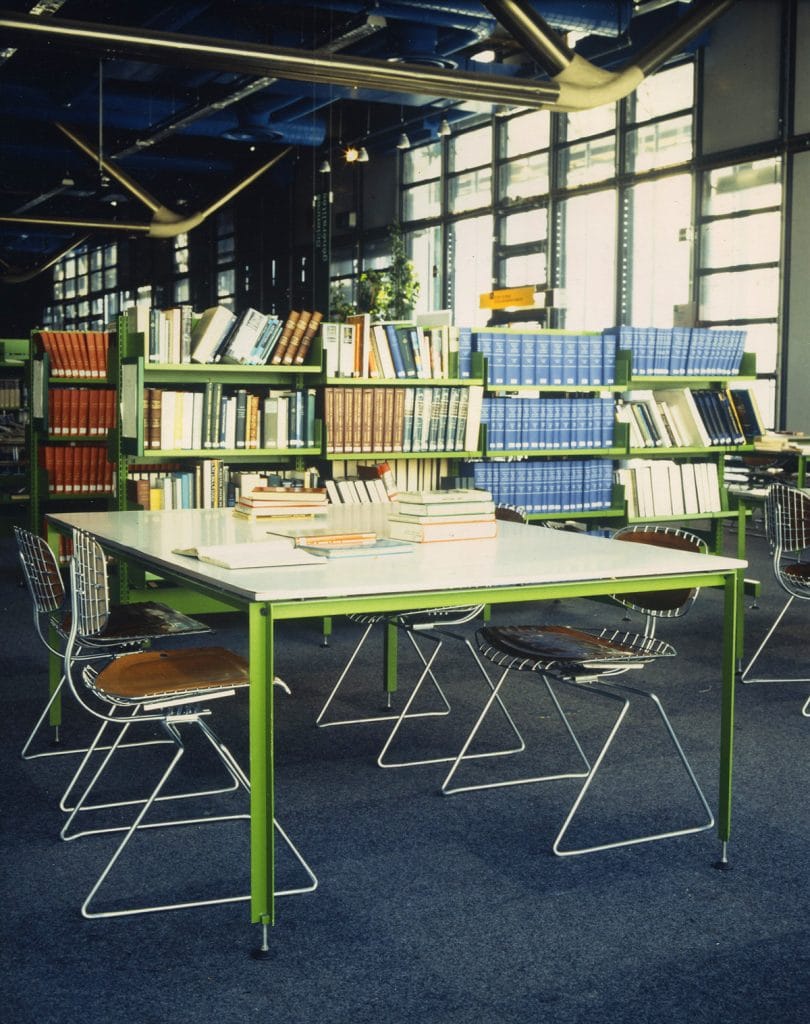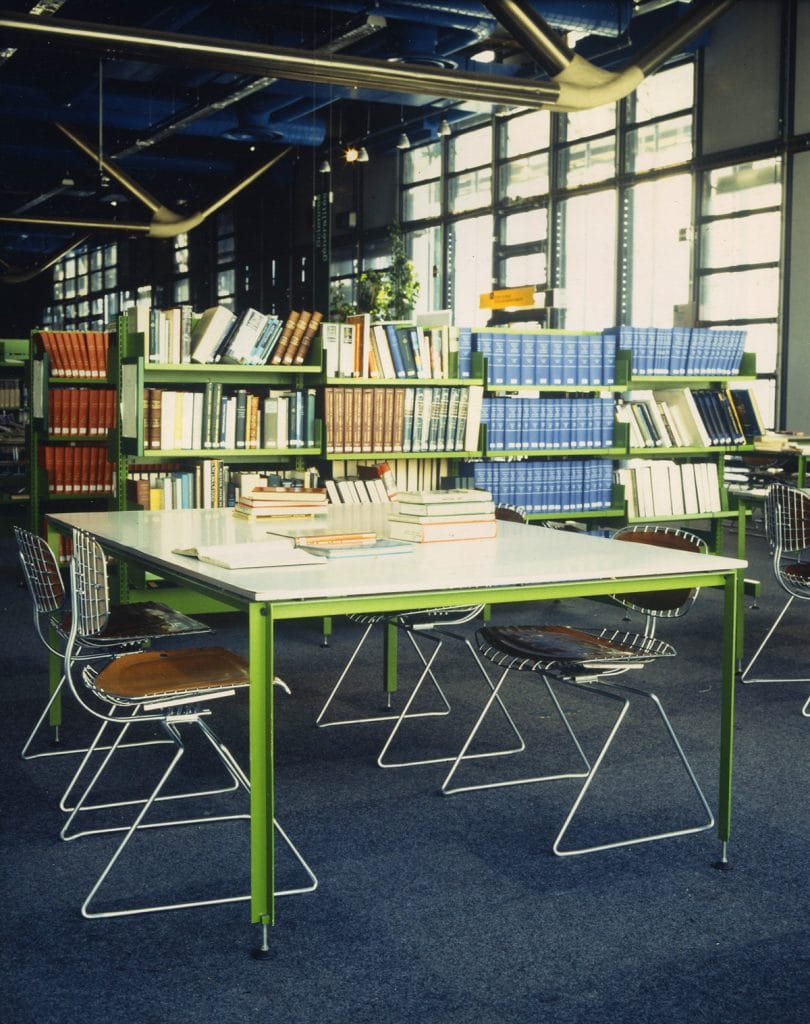 The Georges Pompidou National Center of Art and Culture opened its doors on January 31, 1977. At the time, a jury chaired by Jean Prouvé chose the architects Renzo Piano and Richard Rogers for the realization of the whole project. A large part of the furniture including this Beaubourg shelving was specially designed at Strafor by the designers Michel Cadestin and Georges Laurent, who worked under the direct responsibility of the architect Renzo Piano.