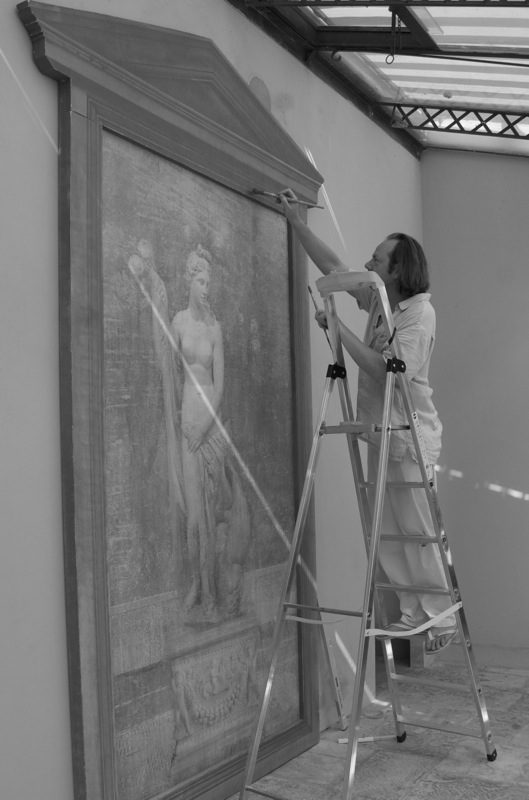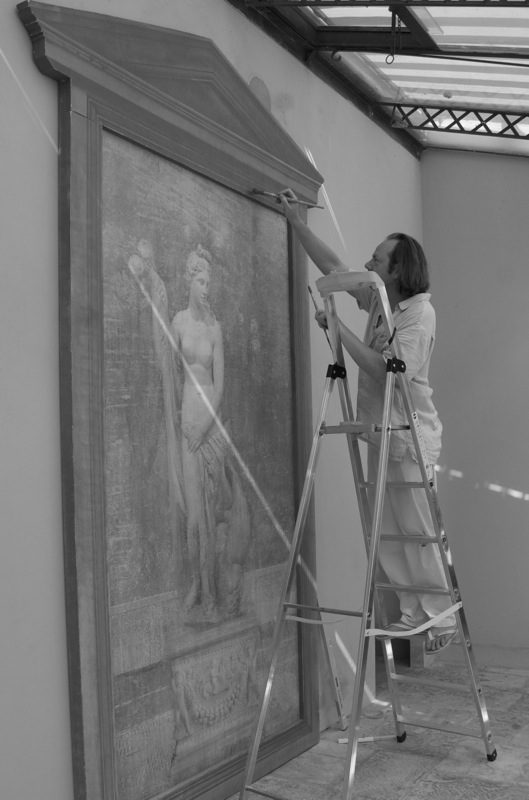 Peter studied painting and printmaking at the Pennsylvania Academy of Fine Arts
& The (then titled) Philadelphia College of Art both in Philadelphia Pennsylvania, USA.
He's been involved in the creative world since leaving Art college in 1987, selling paintings privately and commercially, mainly on commission.
In the early 1990's he became involved in the antiques trade, his passion for fine & decorative antiques has made him a regular exhibitor at The Decorative fair in Battersea Park, Olympia & LAPADA Berkeley Square.
Peter has exhibited his paintings at various galleries in the UK and the USA. Up until 2010 he principally worked on commission for both private and commercial clients.
For over 25 years Peter has been producing Fine art paintings and murals for clients all over the world. Popular themes have included: Still life paintings, Murals and limited editions.
Whilst his training is in traditional oil painting and printmaking, much of his work in the period 2005 – 2010 was made up of part digital, part traditional media – designed on the mac and printed/transfer printed onto different surfaces including paper, canvas, wood and ceramic.
Experimentations with digital art have brought him full circle and he now works in a more traditional manner. Still life is still the main output,
see the current collection of still life paintings by Peter Woodward here
Based near Henley on Thames in Oxfordshire, England and also with a studio in France. He spends much of his time traveling between France and London.
To contact Peter please use the contact page Follow @3details